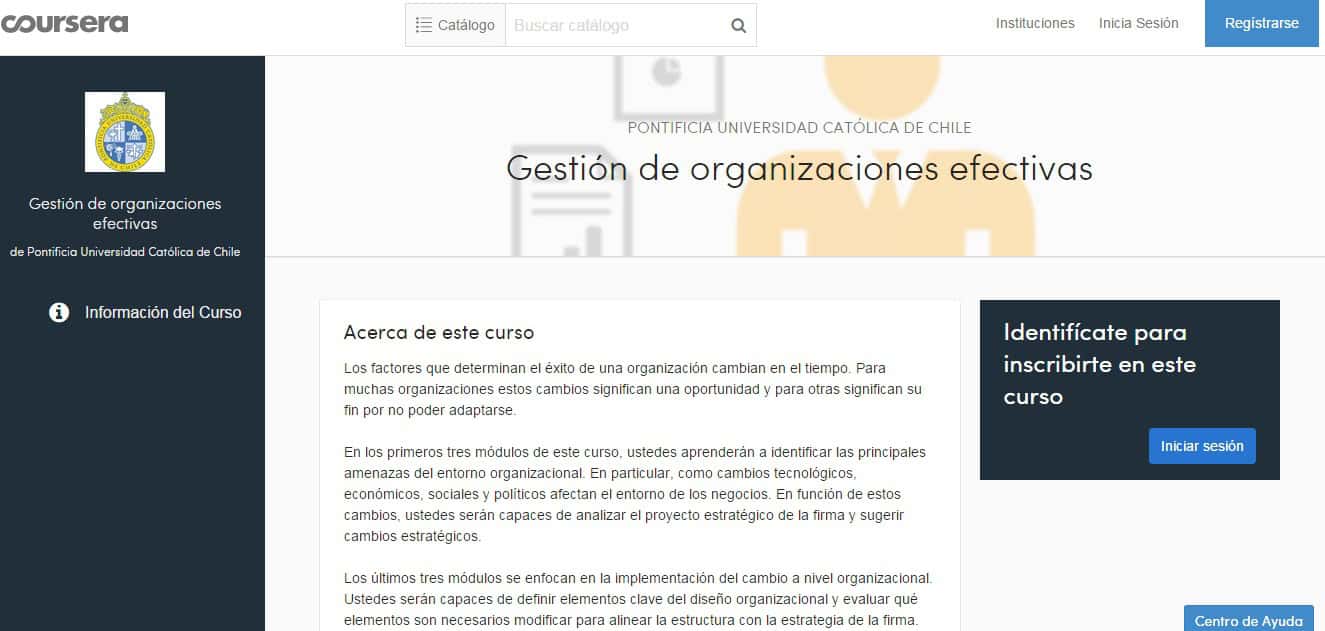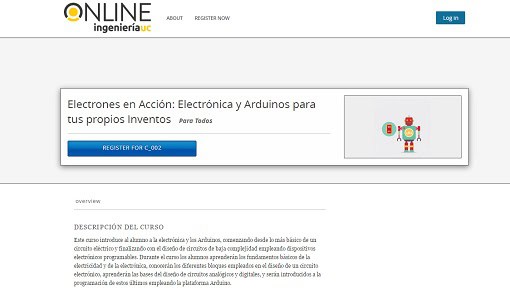 MOOCs AIM TO PROVIDE A NEW, FREE, OPEN AND SELF-REGULATED FORM OF ONLINE TEACHING
The acronym MOOC, which stands for Massive Open Online Course, is a worldwide educational project that aims to provide a new, free, open and self-regulated form of online teaching. The program is based on the Internet's open access, understanding that this could be the future media for an interactive and international learning community.
More than 100 universities have already associated with the program, including Stanford, Yale, Princeton and Michigan. UC began imparting this type of courses in both english and spanish by professionals of different areas, such as Electric Engineering, Business and Education. The courses taught by chileans have shown a great reception, recording a record of over 4.800 registered users for the lessons regarding management for SMEs.
UC launched the first MOOC courses taught in spanish on South America through Coursera. Coursera is the main platform for MOOCs in the world, with over 970 online available courses. The courses were: "Towards a Constructivist classroom practice" taught by Engineering UC with the direction of Professor Miguel Nussbaum, and "Successful Business Management for SMEs», by the Business School, with the collaboration of professors Julio Gálvez, Andrés Ibáñez, Carlos Portales, and José Rivera.
The School of Education UC taught «Instructional Leadership: Global and local practices», with the head of Paulo Volante. Engineering UC was again present on the program, through faculty Carlos Jerez, who collaborated on the course "Practical Numerical Methods with Python" along with three international professors.
Exit to Coursera MOOCs
Exit to Online Ingeniería UC MOOCs IN NUMBERS
over 100 universities imparting MOOCs
registered users for some of UC MOOCs
new courses were launched on September of 2015
READ MORE | EXTERNAL LINKS

Engineering UC International Collaborators in the MOOC initiative

Engineering UC first MOOC Course


MOOCs: Teaching through Smartphones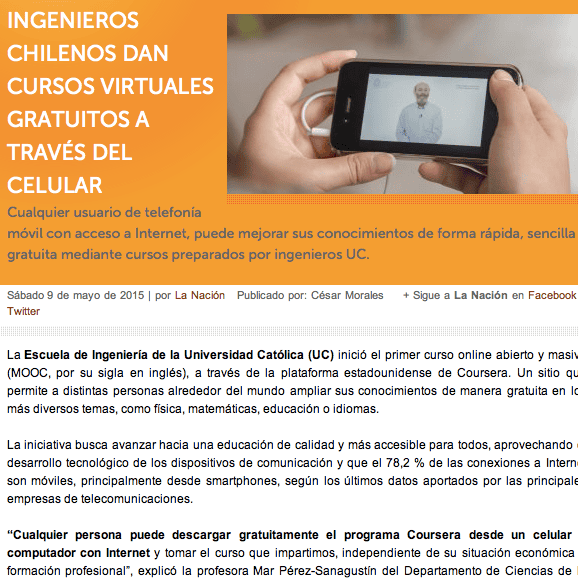 New MOOCs at Engineering UC